BIOGRAPHY

Born in Paris suburbs, Julien Carretero studied industrial design consecutively in France and in England before attending the Contextual Design MA at the Design Academy Eindhoven. After his graduation in 2007 he founded Studio Julien Carretero in the Netherlands, before moving to Brussels in 2012 and to France in 2022.

Studio Julien Carretero is a multidisciplinary practice involved in the design of objects, spaces, processes, workshops and exhibitions. In an attempt to question contemporary production methods it often focusses on the crossover between craftsmanship and industry, through either the transformation of artisanal techniques into serial production processes or the use of heavy industrial facilities as simple mediums.

Julien's work was awarded by the Villa Noailles Design Parade festival in Hyeres and was acquired by the Fonds National d'Art Contemporain, Paris Musée des Arts Décoratifs and the MUDAM Luxembourg.

His projects have been internationally exhibited in renowned venues and events such as the Triennale di Milano, Design Miami/ Basel, the Tokyo 21_21 Design Sight Museum, the New York Museum of Art and Design, the Saatchi gallery and the Cologne Museum for Applied Arts.

Julien has also been teaching, lecturing and giving workshops in Germany, Italy, Korea, the Netherlands, Belgium, France and his work has been featured in many major design books and publications worldwide.



ACQUISITIONS
• MAD - Musée des Arts Décoratifs, Paris, France
• CNAP - Fonds National d'Art Contemporain, France
• MUDAM Luxembourg



PUBLICATIONS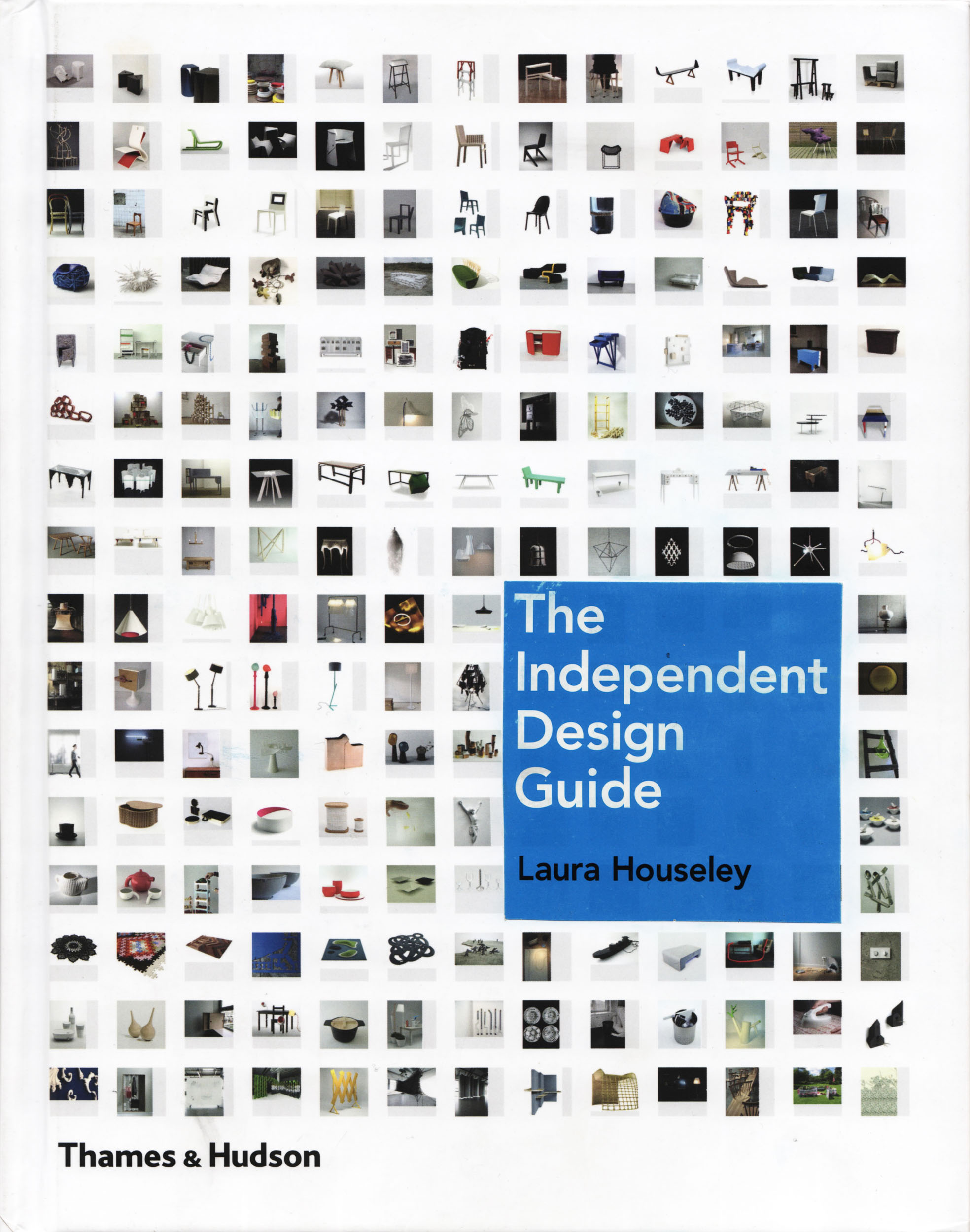 EDUCATION
Professor: ENSBA Lyon, France
BA and MA Spatial Design
Since 2022
Professor: ENSAV La Cambre, Brussels, Belgium
MA Accessory Design
2015 - 2022

Guest professor: ENSBA Lyon, France
BA and MA Spatial Design
2018 - 2022

Workshop: IN Residence at Vienna Design Week, Austria
International students
2018

Guest lecturer: Parsons Paris, The New School, France
MA History of Design and Curatorial Studies
2018

Workshop: ESAAT Roubaix, France
MA Product Design
2016 - 2017

Professor: Arts2, Mons, Belgium
MA Interior Architecture
2015 - 2017

Workshop: Villa Noailles, Hyères, France
Monthly with children from 7 to 12 years old
2014 - 2015

Workshop: Hongik University, Seoul, Korea
BA Woodworking and Furniture Design
2013

Guest professor: Pforzheim University, Germany
BA in Jewellery and Objects
2012

Workshop: IN Residence, Turin, Italy
Politecnico di Turino, Istituto Europeo di Design, Istituto d'Arte Applicata e Design
2010
EXHIBITIONS
2023

• Colorby®. A1043 Gallery. Paris, FRANCE


2022

• Salon Zut! Hôtel de Guise. With A1043. Paris, FRANCE

• Couler, souffler, presser, pousser (curated by Syndicat - Sacha Léopold et François Haevegeer). Bel Ordinaire. Pau, FRANCE
• La Nef des fous (curated by Mathilde Sauzet). FRAC Grand large. Dunkerque, FRANCE

• Réparer les choses. Merci. Paris, France


2021

• Primavera1043. A1043 Gallery, Paris, FRANCE

• Colors, etc... (curated by Siegrid Demyttenaere and Sophie Lachaert). Lille 3000, FRANCE


2020

• L'été à Hyères. Villa Noailles. FRANCE

• Kleureyck (curated by Siegrid Demyttenaere and Sophie Lachaert). Design Museum Gent. BELGIUM


2019

• Design On Air (curated by Chris Meplon). CID Grand-Hornu. BELGIUM

• Victor Hunt. Collectible Fair. Brussels, BELGIUM


2018

• La Nouvelle adresse (curated by Juliette Pollet). CNAP. Pantin, FRANCE

• Between Art and Design. The Belgian scene. Kanal – Centre Pompidou. Brussels, BELGIUM

• Victor Hunt. Collectible. Brussels, BELGIUM

• BAD – Belgium Art and Design (curated by Siegrid Demyttenaere of DAMn Magazine). Gent, BELGIUM


2017

• Talisman, The Tale. IN Residence. Choir of the Church of Santa Pelagia. Turin, ITALY

• Le Grand Détournement. Centre National des Arts Plastiques. Galerie Poirel. Nancy, FRANCE

• Talisman. IN Residence. Salone Internazionale del Mobile. Milan, ITALY


2016

• Maarten Baas Makes Time (curated by Maarten Baas). Dutch Design Week. Eindhoven, NETHERLANDS

• Belgian Matters (curated by Siegrid Demyttenaere of DAMn Magazine). Palazzo Litta. Milan, ITALY.

• AL(L) By Michael Young (curated by Maria-Cristina Didero). Grand-Hornu. BELGIUM


2015

• Workshops – Caroline van Hoek. Design Miami. USA

• Let's Start Playing The Game! Onomatopee. Eindhoven, NETHERLANDS

• Favoris. Moustache. Paris, FRANCE

• Manufacture de Sèvres + Design Parade = 10 ans de création. Villa Noailles. Hyères, FRANCE

• Victor Hunt. Design Miami/ Basel. SWITZERLAND

• Let's Start Playing The Game! De Brakke Grond. Amsterdam, NETHERLANDS

• Oracles du design (curated by Li Edelkoort for the CNAP). Gaîté Lyrique. Paris, FRANCE


2014

• Victor Hunt. Design Miami. USA

• Mad About Living. MAD Brussels. Interieur Kortrijk. BELGIUM

• Victor Hunt. Design Miami/ Basel. SWITZERLAND

• Belgium is Design. Triennale. Salone Internazionale del Mobile. Milan, ITALY

• Desiderabilia. IN Residence. Salone Internazionale del Mobile. Milan, ITALY

• Victor Hunt. Design Days Dubaï. UAE


2013

• Victor Hunt. Design Miami. USA

• Julien Carretero, Methods. Victor Hunt. Brussels, BELGIUM

• Mad(e) in Brussels. Design September. Brussels, BELGIUM

• Victor Hunt. Design Miami / Basel. SWITZERLAND

• Victor Hunt pop-up gallery. Art Brussels. BELGIUM

• Isn't it romantic ? (curated by Tulga Beyerle). MAKK Museum of Applied Arts Cologne. GERMANY

• Mad about chairs. MAD Brussels. Stockholm Furniture Fair. SWEDEN


2012

• We can make it if we try. Onomatopee. Eindhoven, NETHERLANDS

• Another Terra (curated by Barbara Brondi & Marco Rainò). IN Residence. Interieur Kortrijk. BELGIUM

• Victor Hunt. Interieur Kortrijk. BELGIUM

• Mad about chairs. MAD Brussels. Interieur Kortrijk. BELGIUM

• Moss : dialogues between art and design. Phillips de Pury. New York, USA

• Kohlmaier. Passionswege. Vienna Design Week. AUSTRIA

• Another Terra (Barbara Brondi & Marco Rainò). IN Residence. Depot Basel. Basel, SWITZERLAND

• Victor Hunt. Design Days. Dubaï, UAE

• Another Terra. IN Residence. Salone Internazionale del Mobile. Milan, ITALY


2011

• Copy Nature #2. Onomatopée. Dutch Design Week. Eindhoven, NETHERLANDS

• Mass. Dutch design Week. Eindhoven, NETHERLANDS

• Stephen Burks / Are you a hybrid ? Museum of Art and Design. New York, USA

• Fraternal Twins. Moss gallery. New York, USA

• From Vase to Flower. Museo Poldi Pezzoli. Milan, ITALY

• Achille is watching us (curated by Matylda Krzykowski). Milan, ITALY

• Fat Galerie. Object Rotterdam. NETHERLANDS

• Swell. Sparda Bank. Münster, GERMANY

• Natural Indigo. Gallery S. Bensimon. Paris, FRANCE


2010

• Matter of Time. Design House. Eindhoven, NETHERLANDS

• Prédiction (curated by Benjamin Loyauté). Biennale du design de Saint-Étienne. FRANCE

• Visualizing Transformation (curated by Barbara Brondi & Marco Rainò). Artissima Design. Turin. ITALY

• Matter of Time. Dutch Design Week. Eindhoven, NETHERLANDS

• Atelierdorp gets closer. Dutch Design Week. Eindhoven. NETHERLANDS

• Voisins (curated by Cédric Morisset). Interieur Kortrijk. BELGIUM

• Connectors. Phillips de Pury at Saatchi gallery. London, ENGLAND

• Post-fossil (curated by Issey Miyake and Li Edelkoort). 21_21 Design Sight. Tokyo, JAPAN

• Feel Home (curated by Marie Pok). Centre culturel de Strombeek Bever. Brussels, BELGIUM

• Copy Nature – Nature of Copies. Salone del Mobile. Ventura Lambrate, Milan, ITALY

• Copy Nature – Nature of Copies. Krabbedans. Eindhoven, NETHERLANDS


2009

• Design Miami. Moss gallery. Art Basel / Miami. USA

• Copy Nature – Nature of Copies. Dutch Design Week. Beeldenstorm. Eindhoven, NETHERLANDS

• Chaos – Order (curated by Julien Carretero). Dutch Design Week. Strijp-X. Eindhoven, NETHERLANDS

• Via Milano New Dutch Design 09. Woonbeurs. Amsterdam, NETHERLANDS

• Lapse in Time (curated by Hans Maier-Aichen). ExperimentaDesign. Lisbon, PORTUGAL

• Repeat Please. Stedelijk Museum 'S-Hertogenbosch. NETHERLANDS

• 123. Moss gallery. ICFF. New York, USA

• Jewels and Joules. Salone Internazionale del Mobile. Milan, ITALY

• New Works n°1. Fat galerie. Paris, FRANCE

• Surface. Transversale Westfalen-Forum. Dortmund, GERMANY

• Design Parade. Now! Design à vivre. Paris, FRANCE

• Surface. Designers fair. Cologne, GERMANY


2008

• Design Parade 03. Villa Noailles. Hyères, FRANCE

• Design Factory Brainport Eindhoven. Salone Internazionale del Mobile. Milan, ITALY


2007

• Design Academy Graduation Galleries. Dutch Design Week 2007. Eindhoven, NETHERLANDS

• Droog Masterpieces 2007 (curated by Gijs Bakker). Droog-at-home. Amsterdam, NETHERLANDS

• Masters Graduation Show 2007. Design Academy Eindhoven. Eindhoven, NETHERLANDS



LEGAL
© JULIEN CARRETERO 2023